Meraki Internals
March 1, 2008
Pristine Meraki Mini.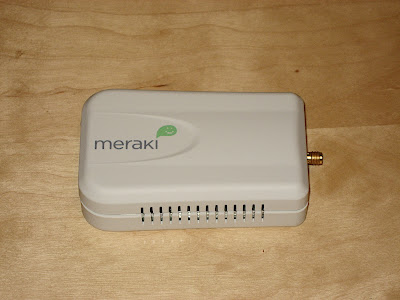 Removing the back cover. The screws are under the top right and bottom left of the unit when holding the antenna end up. It was a little tricky to peel back the sticker as the printed part split away from the glue part.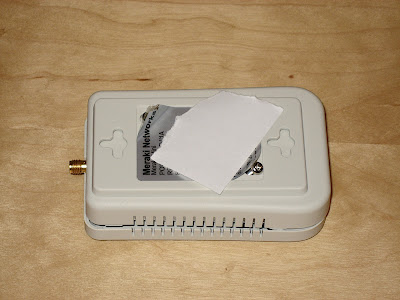 Merak internals revealed. At the top is the antenna connection, under the silver shielding I assume is the CPU.Above that is an IC marked Samsung K4S561632H, which upon further googling appears to be an SDRAM chip. Just left of that are header pins for a serial port.
Pinout for the serial port:

      VCC o
LAN   TX  o   Antenna
      RX  o
      GND o

The chip closest to the ethernet ports is a Realtek RTL8201CP.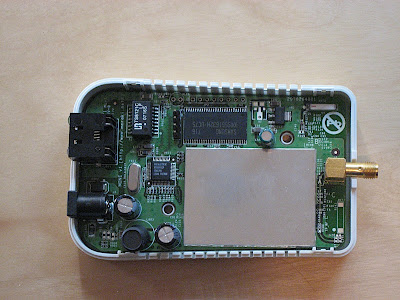 Serial to USB cable attached to the Meraki.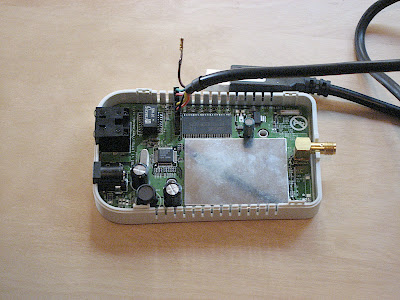 The part number is FTDI TTL-232R-3V3, which is available in Australia through Glyn Ltd. Internationally checkout the FTDI Online Store.
Further details available on the OpenWRT Meraki page.